Some times, old habits die hard... particularly if they are "bad".
Back in 2005, I had my first airbrushing crash course with Albert Mees at MCW Willebroek - a Belgian modelling club located in Flanders, Belgium. BTW, they were a great bunch of fellow to visit on Friday night when I was an exchange student in Mons. That was always a good excuse to make a long train ride to visit them.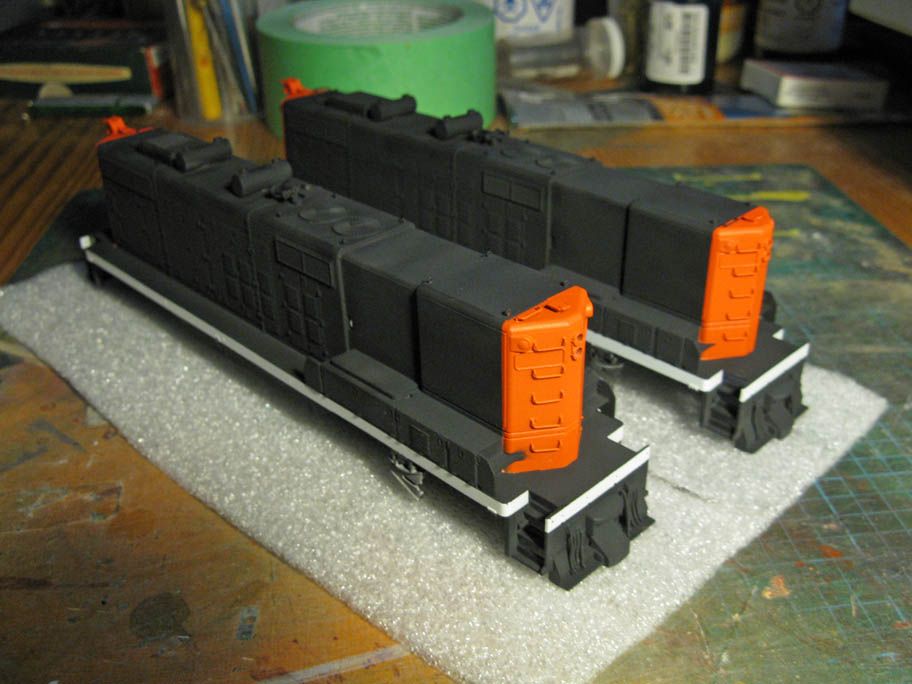 Anyway, that evening, I was really impressed at how great results one's could get otu of an airbrush. Later, when I came back to Canada, a friend's friend's of mine offered to sell me his old badger airbrush. From the start, I always suspected all the nozzles were damaged by careless handling and cleaning. Even when thinning paint, the airbrush would clog in no time. I remember wasting countless hours trying to clean up the thing... without better results. I quickly ended up hating airbrushing and decided to develop my brush skills instead and rely to ratlle can for generic colors (black, brown, etc.). Masking was done with good old painter's masking tape. From time to time, I would use the airbrush, but just for weathering purposes and using very light washes that didn't clog the nozzle.
That was fine for a decade and in fact, while doing resin garage kits, I got extremely impressive results out of my brushes.
But early this year, I wanted to paint a very large garage kit, the kind you can't do without an airbrush. I tried all I could, but the old Badger was too damaged to do anything good. Thus, I decided it was time to invest in good tools. I got myself a gravity-fed Iwata and a new compressor and invested a few bucks in Tamiya paints, thinner and masking tape. That was in January. Unfortunately, I didn't had a chance to use it until this week end.
Oh Boy! Let's talk about good results, easy painting and easy cleaning. I'm very satisfied with the results; probably one of my best investment in years. Not that everything went perfect. I made the mistake to use True Line Paint straight out of the bottle and got a grainy finish on my locomotives nose, but that is OK for this time.
I think I'll find painting locomotives much more fun than before. Honestly, I feel I wasted a lot of time keep old ineffective habits. It doesn't mean I'll quit my brushes and rattle cans, but I'll use them when they are the most effective!