I painted the bridge and the concrete abutment this afternoon.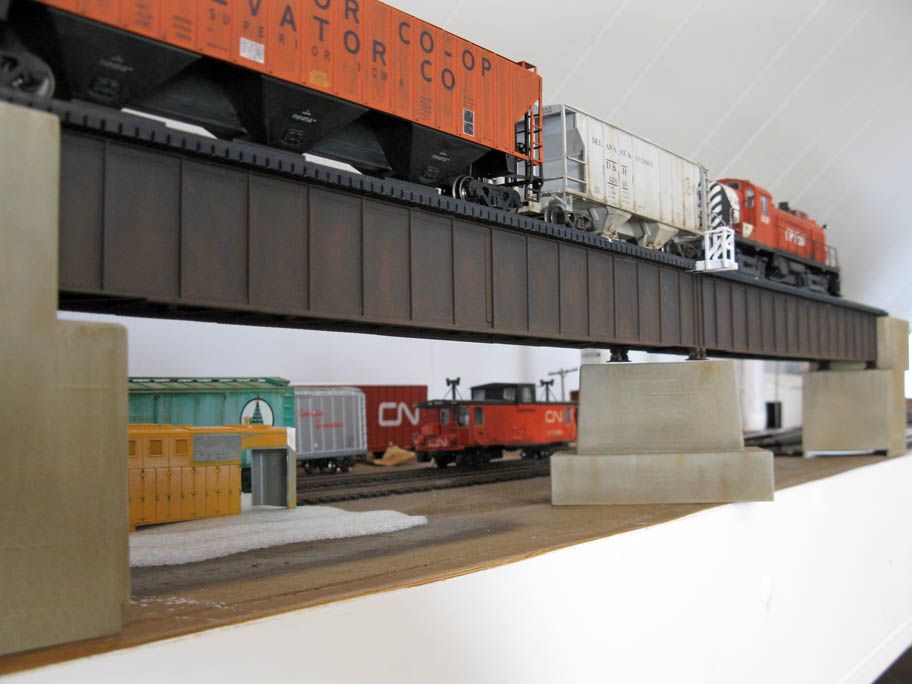 Abutments were sprayed with a custom mix of Tamiya (white + black + red + yellow) then weathered. I'm particularly satisfied with Gordon Gravett's technic of talcum over gloss paint .It really gave a realistic concrete texture that had enough tooth to receive weathering.
The bridge itself was painted using cosmestic sponge and artistic acrylic paint. Black, brown and rust colors were used and applied in several coat to mimick a rusted steel girder and its peeling paint.
When everything was dry, I generously weathered part with several washes of oil paint. So far, so good. The next step will be to use pastel chalk and complete the work. However, that will be done when the bridge will be permanently installed on the layout to make sure everything is blending together.
Next step? Glue the guardrails, paint the deck and weather the remaining parts.