I sketched my ideas about Dominion Textile scene today. Sketching isn't particularly precise, but it's a formidable tool to grasp the essence of something.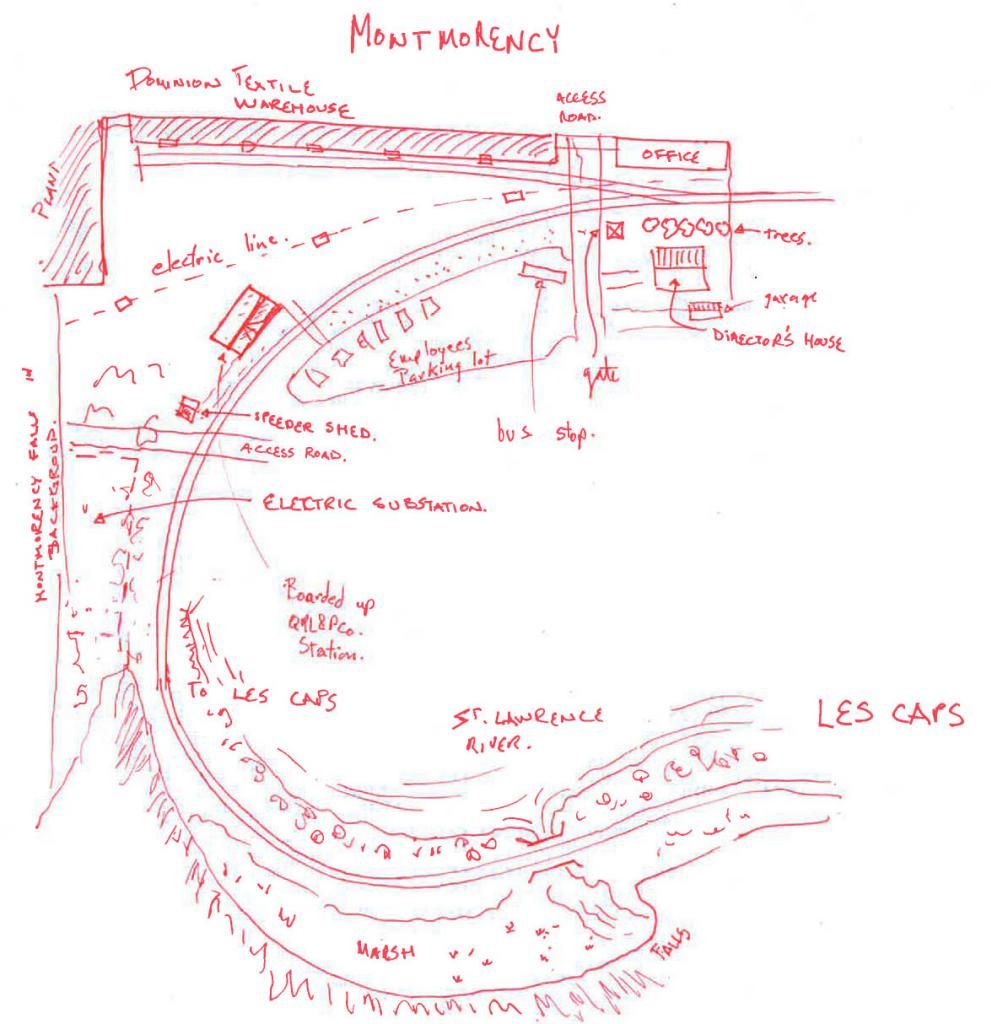 I tried to get a large scene with lots of opening over Montmorency River suggested on the backdrop.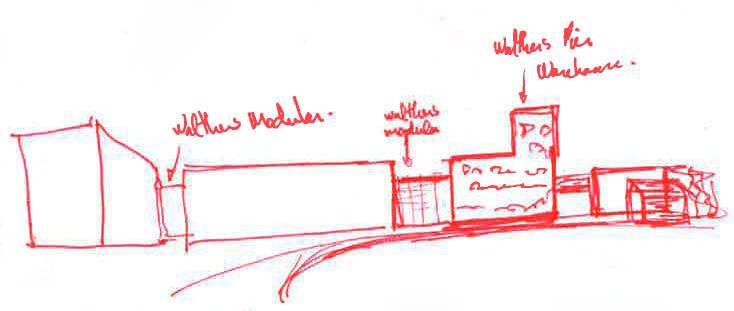 I also gave some thoughts about the plant itself. It is very large and conveying the prototype feeling isn't just about slapping a large flat building on the wall.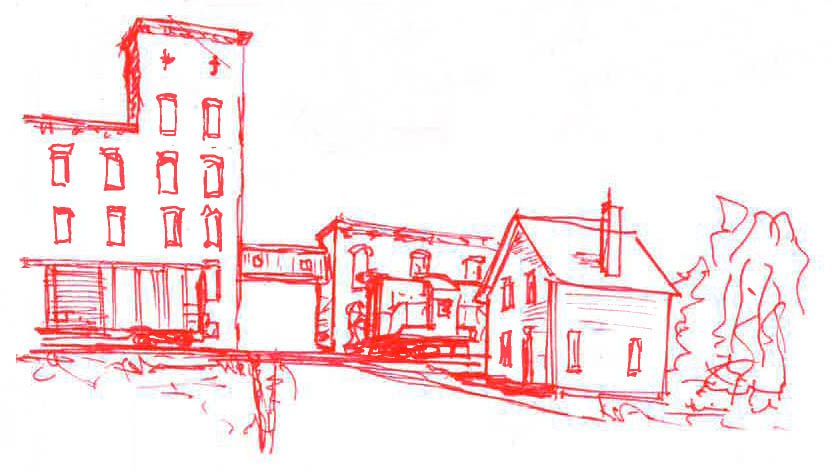 Thus, I decided to play with foreground and background to make the train - coming through the wall at left - enter the scene naturally. Dominion Textile was famous for its directors' homes built right on the plant property. I decided to place one in the fore ground to hide the tunnel, but also to give some perspective to this very shallow scene.