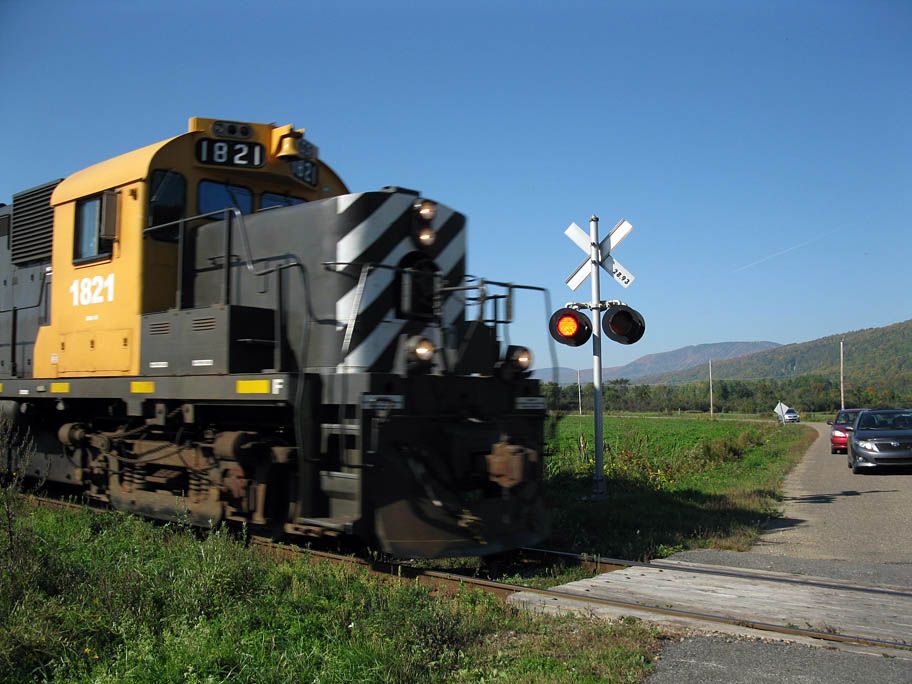 The "Bee" at St-Joachim. Mont-Sainte-Anne visible in the background.
Yesterday was an exceptional Indian summer day. Autumn's colors were particularly vibrant. Weather was excellent and it was decided to have a day off at Cap Tourmente - the very place where Murray Bay Subdivision enters the cliffs of Charlevoix. It was an excellent occasion to take picture of tracks, vegetation, signs and other little details to bring life to the layout.
Mile Post 29 - Cap Tourmente in the background
I was lucky enough to catch a few shots of Le Massif de Charlevoix's touristic train. As usual, the train was half-empty or half-full depending your point of view. It was probably the best day of the year to take this train. Autumn's foliage in Charlevoix is habitually spectacular!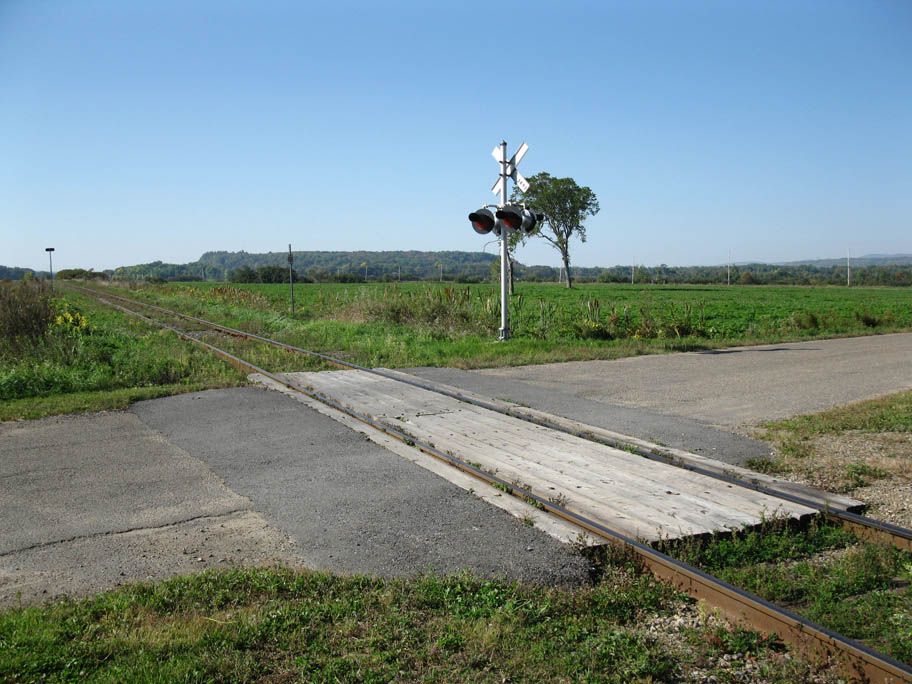 The last protected crossing in Côte-de-Beaupré area.