Imagine my joy yesterday when I stumbled upon first-hand information about Ciment St-Laurent… while searching facts about a defective type of brick produced in early 1990s at Brique Citadelle, Villeneuve.
By luck, I ended up reading official transcriptions from a lawsuit from Montmorency's citizen againt Ciment St-Laurent. The cement plant was a serious source of health and property hazards and shut down in 1997 when it was sold to ALCAN.
At some point, Mr. Mercier testifies about the plant's rail operation. Here's a loose translation of what is written in the report:
"About railcars, they are loaded with cement from 8 AM to 4 PM. CN brings empties between 4 and 6 PM. There is three tracks in the vicinity; a main line alongside Ste-Anne Boulevard, and two tracks serving the cement plant. Otherwise, another track is located near Montmorency borough. It is used as a storage track."
This means Ciment St-Laurent switcher was only in service during the day shift. Also, Limoilou switcher was working the cement plant late in the afternoon. The document also indicates the plant was built in 1952 and started operation by 1956.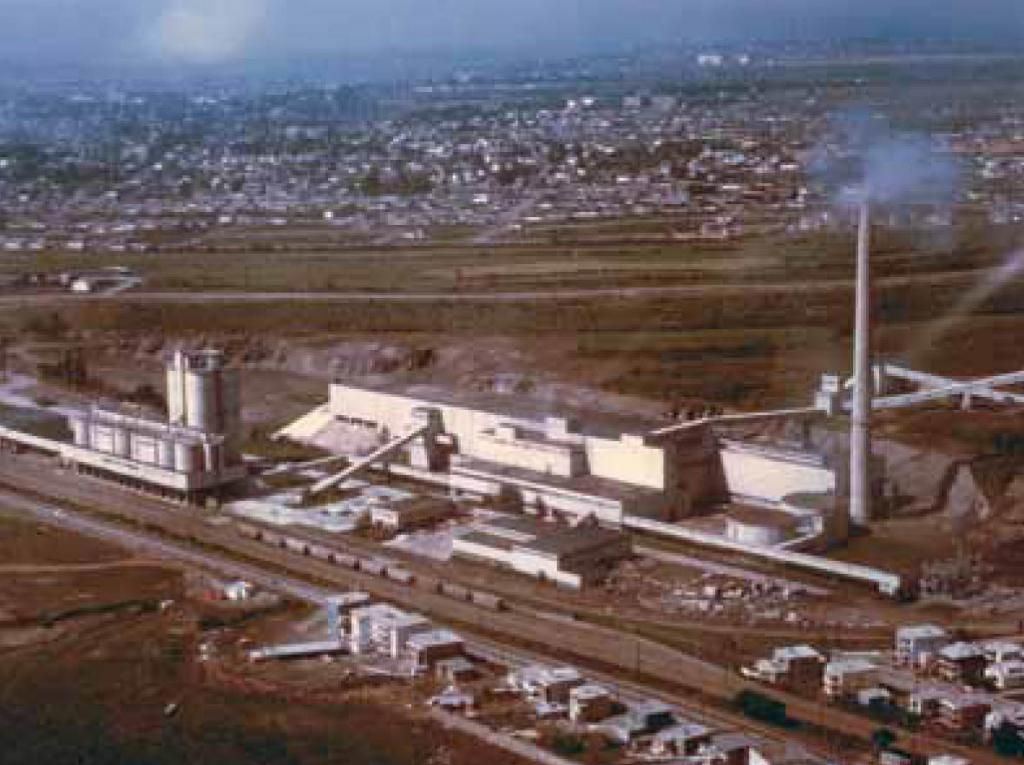 Ciment St-Laurent in 1966, Benoît Robert Collection
Also, I also found a interesting PDF brochure – Histoire de raconter – published by the local historical society and Quebec City. In it, an interesting aerial photograph from Benoît Robert collection and taken in 1966 shows us the plan in all its glory. A 10-cars cut of CN slabside hoppers can be seen on one storage track. Good thing! I own several of those cars!